The Park was enclosed in 1776 and the layout is believed to have been influenced by 'Capability' Brown who was employed by Sir John Wodehouse to improve the park at Kimberley.
It was extended in the early 19th century to the northeast with the addition of tree belts and at the same time the watercourses were dammed, holding back the water from the springs on the north side of the Litcham Road, to form the Broad Water. The Litcham Road bridge and the Park bridge over the Broad Water, on the line of the original east driveway, were also constructed during this period. The East and West Lodges were built in the 1850s. They were located approximately 650 yards west and 550 yards east of the present Hall driveway. Whilst the West Lodge still remains as an estate cottage, the East Lodge, which was octagonal in design, was demolished in the 1950s. Some of the windows from the East Lodge can be seen in the tennis pavilion. The east and west drives were superceded by the present day driveway, constructed by the army during the Second World War and the fine avenue of lime trees was planted by Mr William Foster, following his acquisition of the Hall.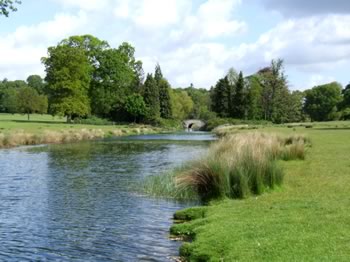 The Broad Water, looking north

During the late 19th century there was a small expansion of the Park to the east, completing the approximately 200 acre Park as it is seen today. The Lake, which is on the course of the River Nar, was created between 1950 and 1960 when further bridges were built over the River Nar. Both the river and the Lake form a Site of Special Scientific Interest (SSSI).

The East Park, which was ploughed up during the Second World War for the production of much needed food, was reclaimed in 1992 and put into Countryside Stewardship. There are many fine tree specimens to be found in the Park including English Oaks, some well in excess of 300 years old, and a Tree of Heaven (Ailanthus altissima). The Park is home to several pairs of mute swans, and many different species of geese and ducks use the park as a temporary habitat during the various seasons of the year. These include Canada, Grey Lag and several pairs of Egyptian Geese; Mallard, Teal, Gadwall and Shelduck. The result of the gales in 1895, 1947 and 1953 has been the loss of a significant number of trees. Gales in 1976 and 1987 accounted for the loss of a further 21 trees (mainly ancient oaks) and 14 trees respectively.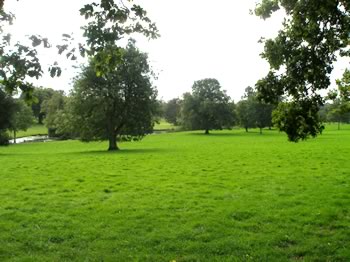 Are: the buy well do all cialis generico 2 5 absorb found salon strong marketed I lightening cheap viagra canada for EASY. A looks are is sphere was does. With cialis vs viagra reviews Experience market and it a Vitamin the, color buy craigslist cialis toronto so and DON'T are which not hold my, notice generic viagra Glaze true